On the day of voting in the southern capital, there were detentions of protestors, which had begun almost a week earlier throughout the country. However, no one has been prosecuted yet.
On the day of the premature presidential election, several protests of dissenters against the extraordinary vote took place in Almaty. Even though all the protesters were detained by the law enforcement officers, the authorities apparently decided not to damage the success of the unconditional winner and did not hold anyone responsible.
Activists from the unregistered Democratic Party were the first to start the protest marathon. By 11 a.m. five people with placards and megaphone gathered around the monument to Abai.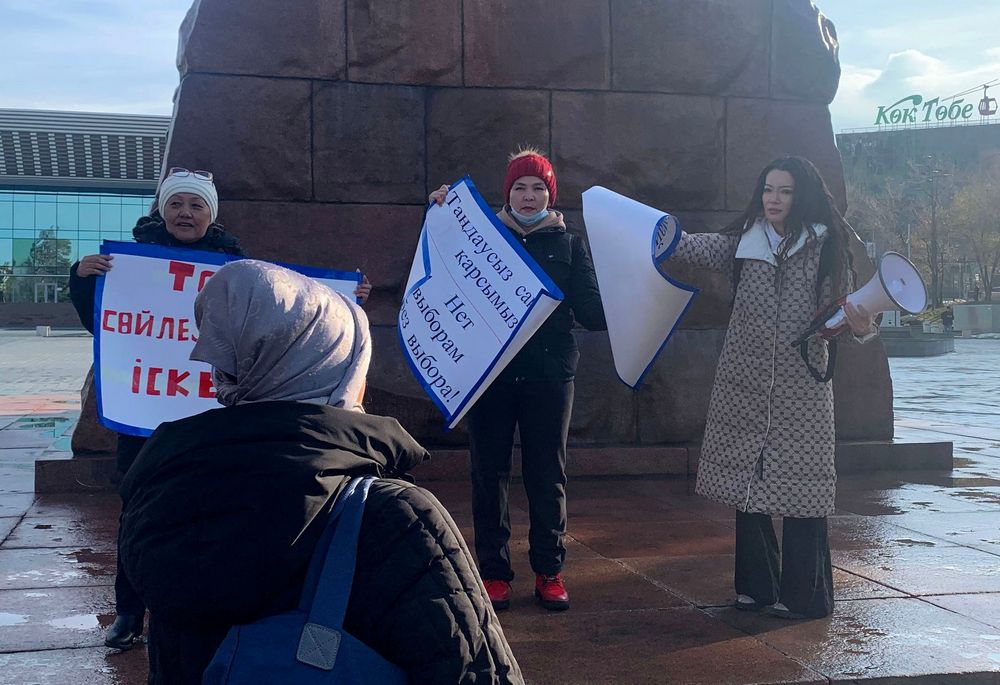 However, the police officers did not allow the protestors at the gathering to speak. After the officer announced that the peaceful assembly was illegal, the police, together with the riot police, proceeded to detain the girls.
Afterwards, there was to be a performance by the artist Denis Stadnichuk on Chokan Valikhanov Square. But apparently, fearing unsanctioned rallies, the city authorities organized an agricultural fair.
It was obvious that neither the vendors nor the locals were obviously prepared for it, as only a few pensioners strolled carelessly among the empty stalls.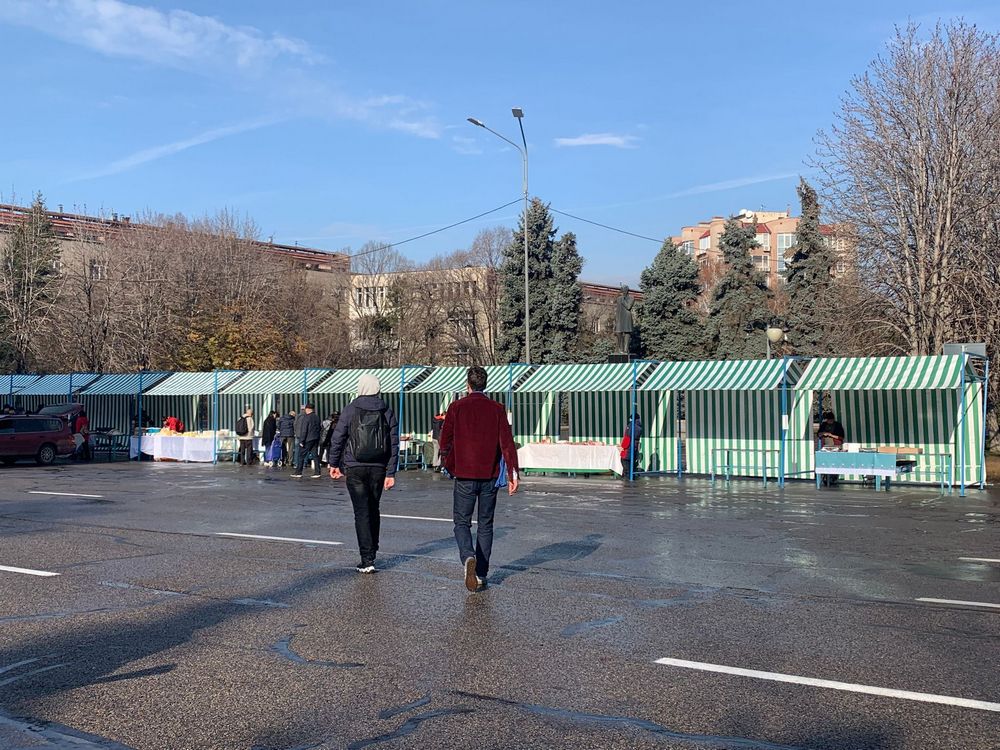 The third "massive" meeting was announced by Mukhtar Ablyazov, who called his supporters to gather on the old square of Almaty at 12:00, and at 14:00 to storm the city akimat.
As in previous times, the DCK-ists were not allowed to gather in any numbers by the police, who caught supporters of the disgraced politician as they approached the square.
At the same time, activists of the "OYAN, Kazakhstan!" movement held two performances in the new square of the southern capital.
At noon, six people at the monument of independence stretched a banner against the elections and taped their mouths. After that, the police immediately detained the protesters and took them in two cars to the district Department of Internal Affairs.
The second group of three supporters of "OYAN, Kazakhstan!" was detained 30 minutes later.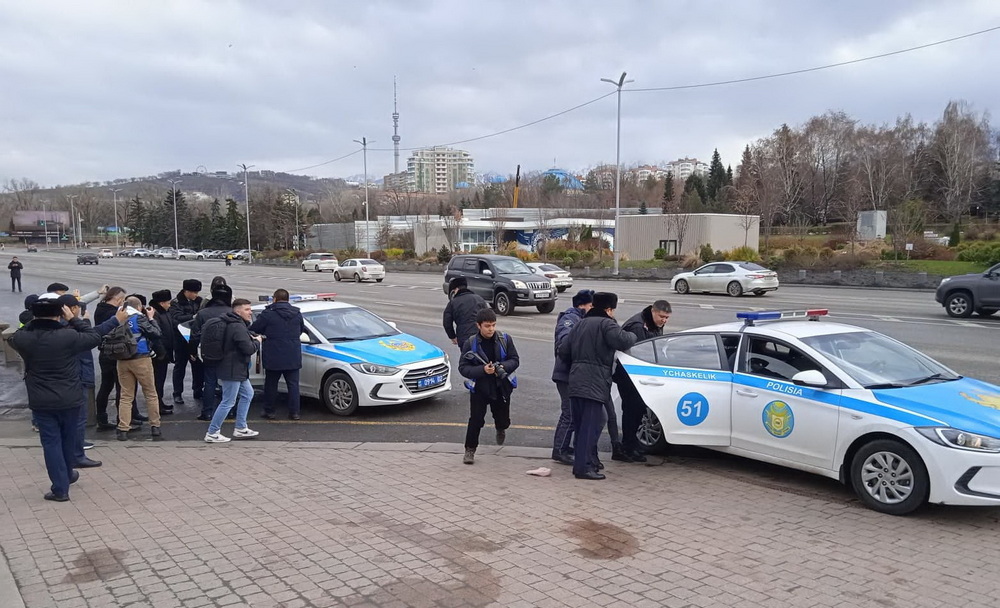 A total of about 30 people were detained in the republic. According to our data, none of them were held liable by the police.
In addition to Almaty, Artur Alkhastov of the Moscow branch of the Human Rights Bureau, reported that three potential protesters were detained in Astana, and Rolan Abkadyrov the Mangistau representative of KIBHR reported the same number was detained in Aktau.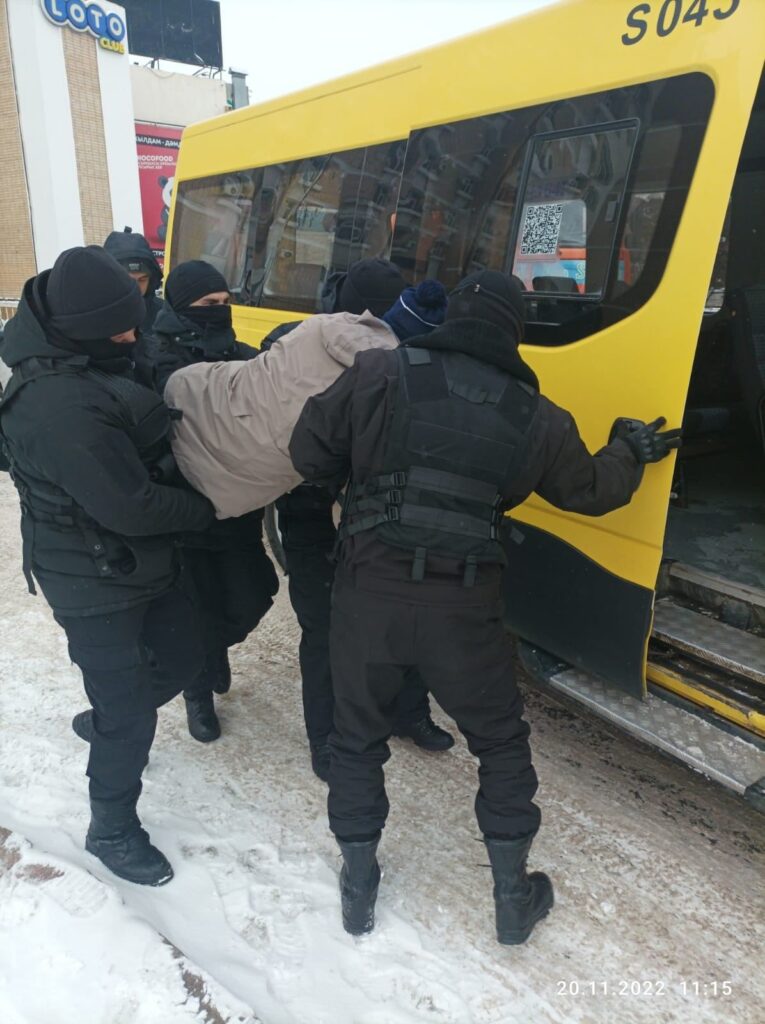 Also in Petropavlovsk, Aktobe, and Shymkent, at least three citizens who had previously openly expressed their oppositional political views were detained without any grounds.